Architects and planning consultants who can help you make the most of your property for house conversions
We are all aware that the UK's expanding population requires more dwellings.
Building is one way to raise that number, but it is expensive and there is frequently conflict over which property is best for habitation. Another option is to partition homes into flats, which gives more individuals access to their own front door while also boosting the income of landlords.
We have assisted scores of landlords effectively convert their houses into numerous apartments or convert their commercial building into a habital property in order to greatly boost their wealth. As architects and planning experts with expertise in property conversions, we have helped these landlords take advantage of the expanding UK real estate market.
We can assist you in designing your conversion to increase  the value of your property, and your rental revenue if you are serious about realising the full potential of your property.
As your client, we can supervise every phase of your flat conversion project, from obtaining the necessary permits and following building codes to choosing the right contractor and having the work inspected, and we can also provide you with guidance at each stage.
Take use of the potential of your house conversion.
It can take creativity for a real estate investor to reap the benefits of their property. Converting a house into flats, studios, maisonettes or evena barn conversion may at first seem somewhat intimidating, but we have the expertise and zeal to help you every step of the way.
We will assist you in evaluating and realising the possibility of turning your house into independent flats as architects and planning experts who specialise in converting old buildings into homes or apartments. We'll determine whether your site is suitable for subdivision, estimate the possibilities for your development, and offer you advice on timeline and cost issues.
Obtain your house conversion planning approval with ease.
We'll create clever design and planning techniques to divide your home into the most number of flats possible using our knowledge in flat conversion.
From minimum space requirements and preferred flat conversion layout plans to qualitative guidelines for residential conversions and amenity spaces, we are fully aware of what planning officials demand in order to approve flat conversion planning applications. We will walk you through each step of the challenging procedure for requesting planning permission from your council to turn your home into apartments.
Create and construct your ideal apartment conversion.
For the best financial result, we'll suggest the best way to utilise the available space to produce the most apartments that could be individually rented out or sold. Our design ideas produce roomy, bright apartments to draw ideal prospective tenants or buyers.
We'll create a layout that maximises the full potential of the area you have by putting your best interests at the centre of the development's success so that you may realise big returns on your investment.
Take charge of your project to convert your property.
Your concept will be turned into a physical reality once we have obtained planning permission to divide your home into flats. We next go on to the Technical Design + Building Regulations stage, followed by the Contract Administration + Construction Inspection stage.
We've created tried-and-true procedures and a hands-on construction inspection method based on our significant expertise working with builders on property conversion projects to assist you avoid potential site issues and keep an eye on your flat conversion costs. You may build your new apartments stress-free this way, and your project will be finished on schedule and within your projected budget.
Architects for house Conversion
The practise of converting homes into apartments is gaining popularity. Splitting a house into two or more flats will increase both your rental income in the near term and your profit on sale in the long term because there is such a high demand for flats in Scotland and UK as a whole. In other words, your house conversion can significantly boost the value of your home and its rental income.
For instance, if you decide to sell, you will actually have more than one property to sell and make money from. Or, if you choose to rent, the more rentable properties you own will enable you to charge a higher rent.
If you divide your home into two apartments, you will earn about twice as much money as you would normally, and if you divide it into three apartments, you would earn nearly three times as much rent.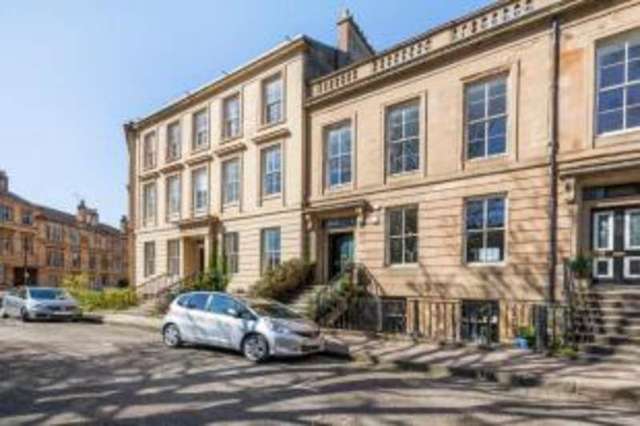 But where do you even begin?
Although some common building projects are exempt from planning permission under "permitted development rights," you will need both planning permission and building regulations approval if you want to convert your home into an apartment. Therefore, in addition to making sure your contractors convert your property on time and within your budget, you must ensure that your design is sound and that you adhere to all legal requirements.
We can provide you advice on how to make the greatest use of your house and complete the renovations to a high standard as architects and planning consultants who specialise in converting buildings. Additionally, we can submit applications for building control and planning permission on your behalf, giving you peace of mind by ensuring compliance with both of these regulations.
Your proposal must be acceptable in terms of the development's layout and functional requirements, as well as the siting, massing, and scale of new structures, the architectural style and materials used, the spatial and visual character of the neighborhood, the landform and landscaping, privacy and amenity, including the avoidance of pollution, crime prevention measures, energy efficiency, and building regulations.
At ATW Chartered Architects, we strongly support conversions as long as the intended use of the converted buildings and the conversion itself doesn't cause harm. We think that if done properly, home conversions can support urban renewal and alleviate pressure to build homes on Green Belt properties.
Large detached homes, semi-detached homes, or terraced homes in sustainable locations that are no longer fit for single-family occupancy are the types of properties we work on for flat conversion. We have worked with scores of landlords to effectively convert their buildings into several flats in order to greatly boost their wealth. As flat conversion architects. We can also assist you.
Approach that integrates one team
We offer a variety of services under one roof as a multidisciplinary team of architects, planning consultants, interior designers, and project managers. When you deal with our company, you always have the backing of our Team
Do you need more information ? 
As architects, we are committed to delivering exceptional design and construction solutions tailored to your unique requirements. We invite you to get in touch with us to discuss your architectural needs. Our team of experienced professionals is dedicated to providing expert guidance and expertise throughout the entire design process. Whether you are looking for architectural design, project management, or consultation services, we are here to assist you. Please feel free to contact us at your convenience. We look forward to the opportunity to work with you and bring your architectural vision to life.